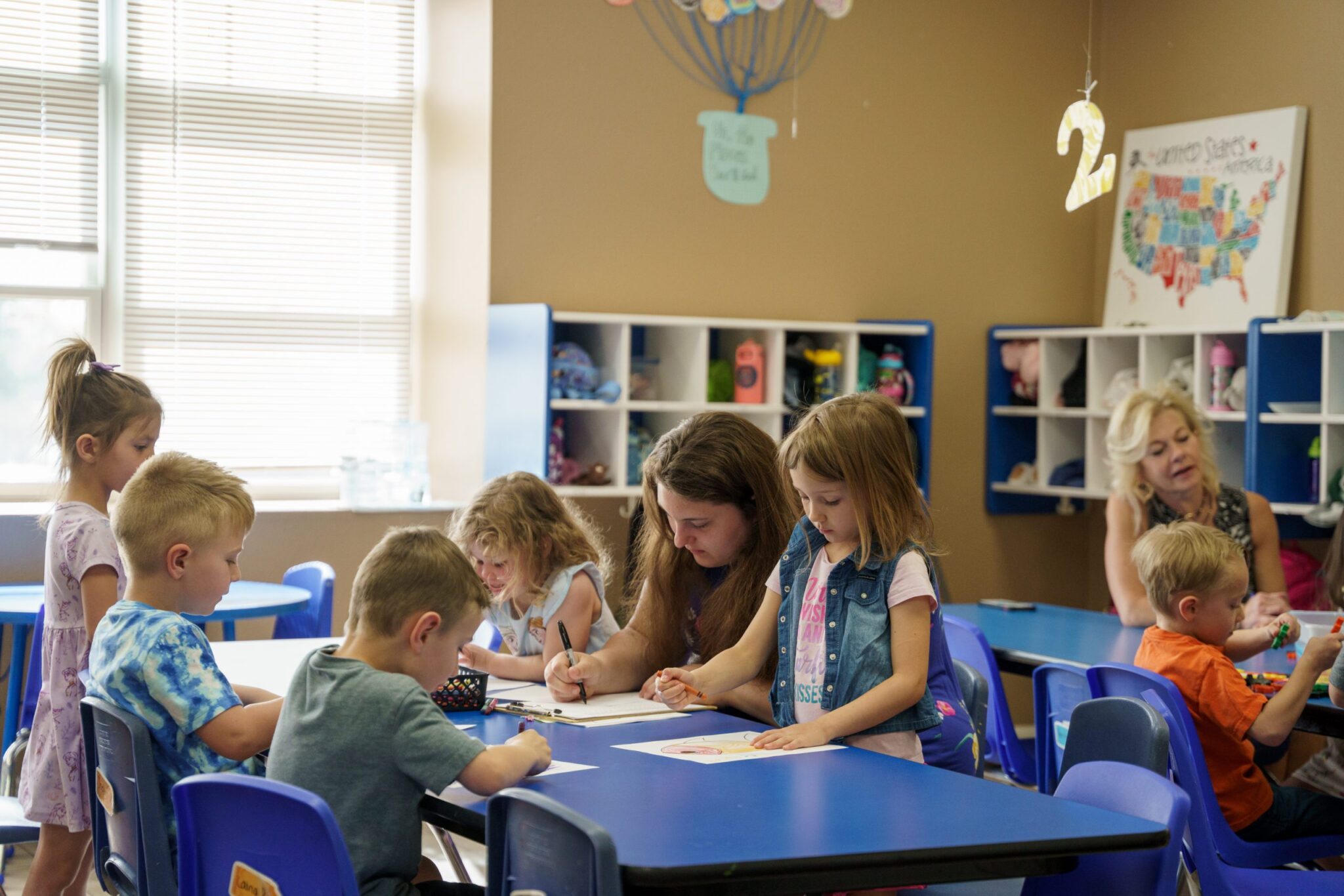 At Parker Landing Child Development Center, we offer exceptional daycare that fits every family's needs in the Parker, Colorado area. We ensure each child receives individualized attention so that they are always developing and progressing in a positive way. Our campus was designed for child safety and our experienced staff is passionate about the wellbeing of every child who attends our daycare program. Here are some of the benefits of our daycare program:
Our nurturing learning environment is filled with high quality, age-appropriate learning materials.
We provide an individualized, hands-on curriculum for your child.
We maintain low child/teacher ratios to ensure your child always receives the attention they need.
Children participate in safe, physical activities to develop their motor skills.
Children engage in character-building activities that teach fairness, integrity, and honesty.
Our experienced staff are passionate about childcare and always ensure each child feels safe and loved.
Located in Parker, Parker Landing Child Development Center brings high-quality daycare and education programs to all families. We utilize a child-focused approach that ensures each child prospers. With our highly experienced and dedicated staff, we ensure every child who comes through our doors is safe, cared for, and given the tools they need to thrive.